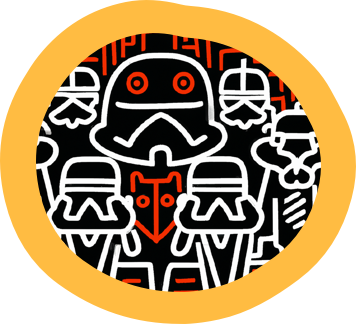 WAO works with complex, multinational clients as well as smaller groups containing just a handful of people. While every organisation is different, we've noticed things in common that we often have to help them untangle.
So we've put together an email-based course to help forward-thinking people in senior roles who might need a bit of help and orientation. We've broken things down into actionable steps based on the resources found at our Learn with WAO site, giving you enough direction and inspiration to get started transforming your organisation for the better!
Here's what to expect:
0. Intro — explaining and introducing the course
1. Grokking your context — you can't plan a route to where you're going unless you know where you're at!
2. Developing a mental model — developing your own metaphors to understand the change(s) you're trying to make.
3. Prioritising all the things — figuring out what's most important is a multi-faceted problem that requires facilitated thinking
4. Spotting potential problems — let's remove blockers before they become a problem, and figure out how to deal with them if they do.
5. Rubber hits the road — putting it all together and running a retrospective
This is the first version of the course, which will improve with your feedback. So please feel free to hit 'reply' at any time and get a response by a real, live, human being!
Sound interesting?
Sign up below to get access to this free course!
Help keep this course online by donating to our community work on Open Collective!

You can also get in touch if you need some bespoke help with this kind of thing 😅