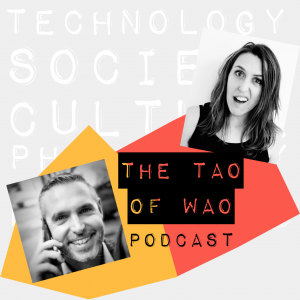 The Tao of WAO is a podcast about the intersection of technology, society, and internet culture – with a dash of philosophy and art for good measure. Hosted by Laura Hilliger and Doug Belshaw of We Are Open Co-op.
---
---
Also available wherever you get your podcasts! (e.g. Deezer, Pocket Casts, SoundCloud, Stitcher, TuneIn)
---
We would love your comments on this new project. Why not head over to our SoundCloud and add a comment at exactly the point in the episode where you have a comment or question?